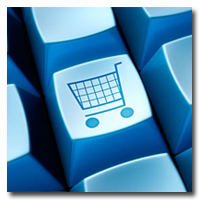 Cutting Edge Affordable Ecommerce Websites
Do you want an affordable Ecommerce website designer with cutting edge functionality and and ease of use? We have it here…
We rank among the top affordable Ecommerce website designers on the Internet!
All our affordable ecommerce websites are designed and themed with the end user in mind, focusing on usability in three key areas: store configuration, product and catalog creation, and order administration.

Your new ecommerce websites have been engineered with client ease of use in mind, and we are constantly working to lower the barrier to entry for all our ecommerce website users. We are continually engineering and advancing new and creative, custom ways to make your experience just that much more pleasant.
Check Out our Ecommerce Design Perfection – CLICK HERE
Our affordable ecommerce website designer pricing all depends on what special features you need implemented. You will not find a more affordable, professional Ecommerce website price on the internet.

We can also add NEW! custom designed Ecommerce features to your website, simply tell us what you require. For us to find out more about your E-commerce web needs or to request a demo please fill out this simple Website Estimate Form.
Do not hesitate to contact us directly with any questions or concerns you may have about our affordable ecommerce websites.

OR CALL TOLL FREE: 1.855.556.5806
Creatively yours, the team at GlobalWebsiteCreations.com