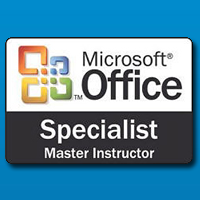 Computer Training & Microsoft Office Training
Durham Region
Master Microsoft Office Instructor, Dallas Elliott-Ellenton out of the Durham region has instructed one on one and large group office training. She has been the back bone for GlobalwebsiteCreations.com's success for over 14 years.
Learn the computer the easy way! Dallas will provide affordable in office IT computer training and education throughout the Durham Region area. She will come to you for all your Microsoft Office and desktop applications.

Detailed Microsoft Office and Computer Training
Microsoft Word, Excel, Power Point, Access, Outlook, to increase you and your company's abilities and productivity.
We also provide Durham Region computer software training for tutorials and learning material for future reference.
A detailed analysis of all available updates is conducted on a weekly basis to find the latest in office software training available to present to you and your company in a consistent and easy to learn format.
We offer you in house company or personal Durham Region software educational training and tutorials for the most popular computer software applications and productivity tools.
Dallas has the most advanced, easy to follow, step by step Durham Region Computer Training, Microsoft Office Training and Computer Consulting available today for Microsoft Office 2007's Word, Excel, Power Point, Access, Outlook and more programs for Windows PC.
Do not hesitate to call Dallas directly below with any questions or concerns you may have about your Computer Training or Microsoft Office 7 training in the Durham Region.

OR CALL TOLL FREE: 1.855.556.5806
Creatively yours, the team at GlobalWebsiteCreations.com