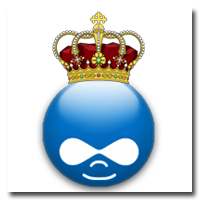 Complete 5-7 page CMS Drupal websites from $599.

Includes:
Custom Theme Design
Custom Graphic Banner
Logo Design
SEO Implementation
Sitemap
Google Analytics

Having over 14 years experience in the web business and over 6 years of Drupal experience, we understand exactly what it takes for high quality Drupal websites to perform.
We take our knowledge and experience in hand coding each and every custom module and applying it directly to your Drupal development. With our expert Drupal team, the end result will greatly exceed any of you or your needs and expectations.
All our Drupal websites allows our clients to edit their own content, its as easy to use as Microsoft Word! This is the great benefit of a Drupal website since it takes our clients limitations into consideration and provides a very popular means of organizing their own web content with out the frustration.
GlobalwebsiteCreations.com offers Drupal websites at below market prices.
We offer you a brilliant, cutting edge, and easy to navigate drupal websites at a mere fraction of the cost most developers offer. Why? So our clients can afford to excel to the top of their industry and not only compete but pass their competitors. Period.
from the beginning of drupal, we have understood how easily the Drupal content management system works and we know how to maximize its benefits with custom modules.
Do not hesitate to contact us directly with any questions or concerns you may have.

OR CALL TOLL FREE: 1.855.556.5806
Creatively yours, the team at GlobalWebsiteCreations.com