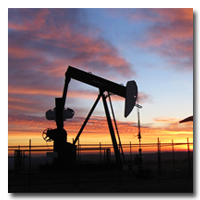 Oil and Gas Internet Marketing and Public Relations.
For over 16 years, Global Website Creations's dedication to providing public relations, Internet marketing and search engine optimization (SEO) solutions for the energy sector of Alberta, delivering exceptional value and profitable user-experiences.
Our mission at Global Website Creations  is to build the most innovative, highest converting market promotions for your business.
We have many years of references you may contact. 
While our roots come from and remain in the Alberta, upstream oil and gas sector, Global Website Creations continues to grow and offer second to none on/off line marketing catering to a wide array of the global energy industry.
Our team excels at developing online services from advanced public relations and web coding to content creation and creative writing. Being a home grown Alberta Energy promotions company, we are driven by dedication and honor to the Alberta Industry.

Custom Web Apps – Energy Web Apps:
Smart Phone API "Mi-Energy" – IPhone data organizer for the Energy sector with encrypted contact database plus server backups.
Secure website database tracking and monitoring
Employee web login/time sheet and document, document transfer
Corporate online events calendars and conference alerts
Secure employee/client mass email
Oil and Gas Web Services:
Web Design
Promotions
Database Building
Multi-Media Distribution
Website Banner Design and Advertising
Oil and Gas SEO Services – 100% guaranteed, "FRONT PAGE" search listings.
Web Marketing Services
Web Marketing Training and Education
Market Targeting
News Source Monitoring
Public Relations
Oil and Gas Public Relations:
Global Website Creations begins with the "Mass Marketing Mix". The promotion is part of the marketing mix and advertising (using various media), includes, direct email, database, issue press release, Banner advertising combined with public social media networking relationships.
Why can we promise such high returns of up to 500%?
We are about assisting sales. We manually submit your company's press release to over 337 oil and gas petroleum publication editors and websites all over the world and focus on the highest rate of click through traffic. We put you were you'll be seen!
Our PR work tops all the traditional public relation companies. Here's what we implement:
Targeted Lead Generation Through Online Visibility and Awareness
Direct Contact with Journalists in the Oil and Gas Industry Leading to Stories in Print and Web Publications
On-going Press Release Distributions that Deliver Qualified, Targeted Leads
Feature Stories in Print and Online Industry Trade Magazines and Journals
Press Release Production and Distribution
Targeted Email Communications
Web Promotional Strategies
Oil and Gas SEO Services – 100% guaranteed, "FRONT PAGE" search listings.
On-demand Media Production with Network Distribution
We have a spot-on tailored list that targets oil and gas news websites, rss feeds, and publications. We also eliminate the "Bad Energy Press" to avoid oil and gas releases being sent to alternative energy sites that would target the client for criticism or unfriendly reviews. Web analytics is also implemented for tracking results of your campaign to continually fine-tuning your conversions.
Do not hesitate to contact us directly with any questions or concerns you may have.


OR CALL TOLL FREE: 1.855.556.5806
Creatively yours, the team at Global Website Creations