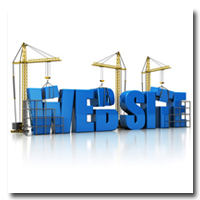 Guaranteed Sales Conversions – Sales Conversions Company
Increasing sales conversions is crucial for any business. We have been increasing web sales conversions for over 14 years.
We give you not only an increase in profits, but also detailed awareness of your target markets.
We provide you super-targeted web traffic to your online businesses. We increase your sales conversions and understand it's the key to increasing your market share.
We offer three "Performance Metrics" that are essential for all web businesses to succeed.
Conversion Rate – Website conversion rate is a process of turning website visitors into prospects and customers.
Cost per Action – CPA is the advertising cost you pay for one completed action.
Value of a Buyer – The value of a buyer, is the average gross profit you earn from each action completed.
Turn website visitors into to leads and web sales, which in turn adds money to your bank account.
How to get Guaranteed Sales Conversions?
5 Step Website Conversion Maximizer Process:
We analyze your competition's focus
We analyze what products or services are your weakest and which are your strongest, deciding which areas can be improved.
We determine the ins and outs on why some products or services do well and others don't.
We determine which is the best avenue to market your products or services on.
We maintain data on what is working and what is not working so that you can keep track of your marketing effectiveness.
We offer a steady, annual sales conversion process to maximize on your success.
Guaranteed Sales Conversion Pricing:
$247. Monthly or $691. Quarterly payments.

Do not hesitate to contact us directly with any guaranteed sales conversion questions or concerns you may have.

OR CALL TOLL FREE: 1.855.556.5806
Creatively yours, the team at GlobalWebsiteCreations.com