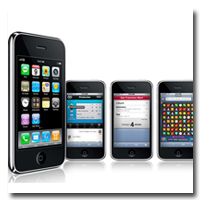 Custom Web Applications
GlobalWebsitecreations.com engineers custom applications for the web or your company Intranet. Our custom web apps designer services include:
Database mining application development
Company workflow systems
Custom application interfaces
Database tracking and monitoring
Company Public Relations and Networking

Custom applications: 2011 © GlobalWebsiteCreations.com
Vancouver Hot Spot Wireless Entertainment Web Application Coming Soon!
Restaurant Web Apps RWA09 – Software that allows restaurant owners to login to their website via the internet and monitor total nightly sales, inventory used, staff breaks, time sheet and video/audio monitoring.
Restaurant Web Apps WRWA download for Smart Phones! Coming Soon! 2010 copyright.
Drupal "Ecommerce Express" content management system software package
Secure web database tracking and monitoring secure info for the Energy sector
Smart Phone web manager organization for the Energy sector
Employee web login/timesheet and document, image transfer Energy sector
Corporate online events calendars Energy sector
Corporate SEO Flow Web Api – View your Company's SEO account and specific results on your smart phone!
Do not hesitate to contact us directly with any questions or concerns you may have.

OR CALL TOLL FREE: 1.855.556.5806
Creatively yours, the team at GlobalWebsiteCreations.com