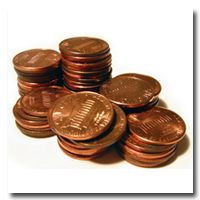 Why we are a Low Priced Website Company
Low cost, not low quality! You are probably wondering how we can charge much less than our competition and still be in business, right? First of all, we run a tight ship. We choose our promotions carefully and ensure every advertising dollar pays for itself; we streamline our web development systems without all the extras and frills.
We also don't waste money on hiring under experienced web developers and web designers. Second, we only hire to most experienced web developers and web designers and third, we're straight shooters, there are no tricks or gimmicks in our low priced websites, just good, old-fashioned, reliable business principles. We know our clients affordability and satisfaction are the two main reasons we are here.
What's the end result?
We are happy to tell you that we are a profitable, low priced website company/web designer that expects to be in business for many years to come. All of our low priced services of course, are due to value-conscious clients like yourself.
We thank you for your business and hope to honor it in the future. Do not hesitate to contact us directly with any questions or concerns you may have.

Thankfully yours, the team at GlobalWebsiteCreations.com