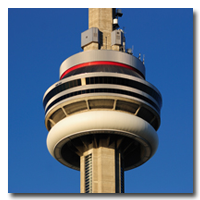 Website Company Toronto – Drupal Website Company Toronto
Over 14 years of web application (web aps) developments and professional Internet marketing for the Toronto area. We 100% guaranteed all our work.
Proven Profitable Websites
One Year Free Hosting
Lifetime Functionality Guarantee
Toronto Based High Quality Service:
We start each Toronto project with a detailed one on one, fact finding discovery session with all our clients. We will travel anywhere in Ontario at our expense to understand your company on a more personal level to truly appreciate your business value.
We are an unsurpassed, full time Toronto Webmaster, specializing in custom web application developments, Drupal content management systems (CMS), and client managed E-commerce web stores.
High-powered Toronto Web Applications:
Toronto easily and rapidly stands as one of the centers of the Canadian internet. 
Our web developers explore imagination's furthest frontier. In Toronto's competitive web environment, where only the strongest will survive, GlobalWebsiteCreations.com outpaces and outperforms all its rivals and yours. We are imaginative, innovative professionals work together with clients on a one on one basis, creating marketplace masterpieces at very expendable prices. 
Vision Toronto Technology:
Our Toronto clients bring their visions to us and we bring technological knowledge to them. Together, our designers and clients work together and bring visions to life.
We are more than a Toronto website company, Drupal web developments shop, or
online programming house. We are creative and imaginative drupal website developers dedicated to your high web conversions.
Close to 35% of Internet users access the Internet through Smart Phones! More and more every day!
We offer specific custom application coders that can accommodate any of your Website API needs. Let the wireless web get the handle on on your company's product or services by adding a custom web application download to your website and don't miss out on the new "Smart Phone" Phenomenon! READ MORE.
Do not hesitate to contact us directly with any questions or concerns you may have.
OR CALL TOLL FREE: 1.855.556.5806
Creatively yours, the team at GlobalWebsiteCreations.com